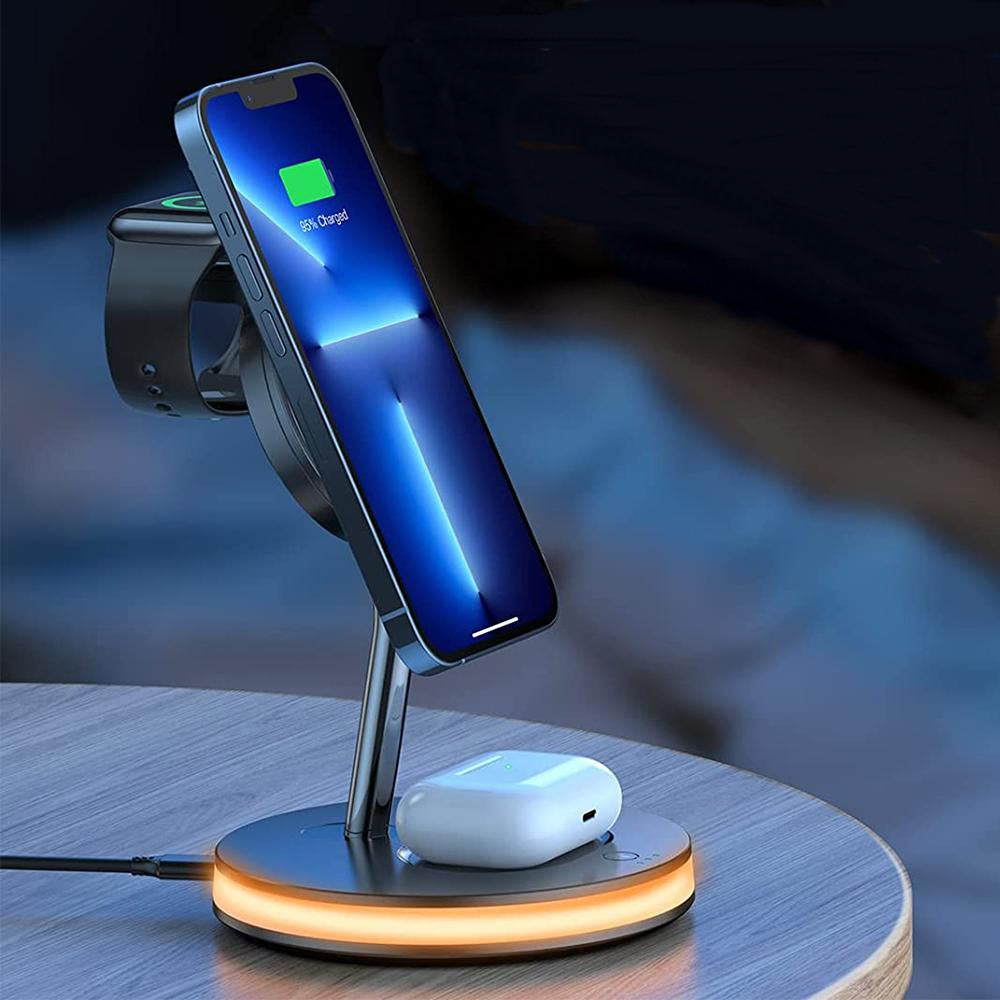 Phonery Light ® Apple Charging Station
Fantastic Wireless Charger
I have always struggled to keep my devices charged with all of the different cables. So, when I upgraded from an iPhone 6 to an iPhone 12 the first thing I looked for was an all in one wireless charger. I liked this one because it looked compact and can charge my iPhone,Apple Watch and airpods(ones with wireless charging case). Love it!
Will replace all your chargers!
I was searching for something to replace all my random chargers, for my phone and watch. After doing some research I stumbled upon the Phonery Light. I am so glad I did, it is the best thing ever. I love that it's only one charging unit for all my devices. I wish I knew about this sooner, it's a game changer. I love that it's one piece and one cord. I highly recommend you buy it, you will not regret it.
Perfect Wireless Charger
it looks like charging fast like it is advertising. Very satisfied and certainly recommend for gift as well.
Very simple and useful!
Comes with an adapter. Tried it w/ my iPhone 12, AirPods and Apple Watch, its just working great. When i go sleep i just stick my phone onto it with my MagSafe case. The lights are adjustable, not too bright for night time bedside use. Good compact design, nice looking and STRONG magnets, worth it.
Back to the top