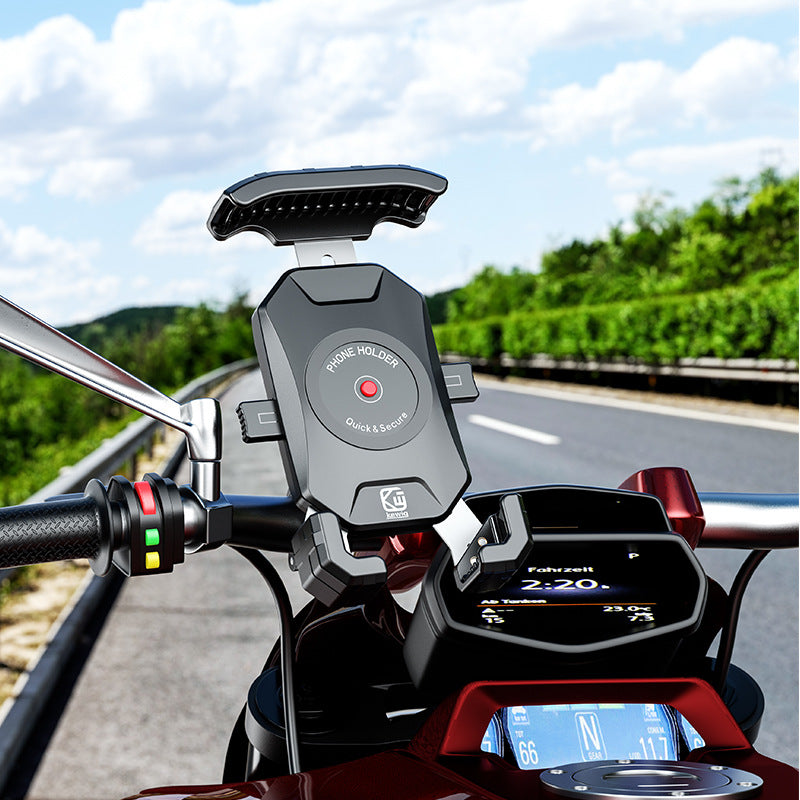 Phonery Rider ® Bike Phone Holder
Very sturdy, easy to install and use
Love how easy it is to add/remove phone. Very sturdy and good quality. Can't beat the value of this!
Save my time than rubber bands
I ride my bike to work every day, this bike mount save my time than other selections using rubber bands when I put my iPhone 12 plus on my bike as well as take my phone away from my bike.
Adjust easley and stays put
I've only used it a few times but I'm leery of it. Just the thought of my I-phone hanging over the road on a Harley. Seems sturdy and well built.
Great product, Great price...
I have a maxi scooter kymco 300 x town, it was tricky to install because the the bracket is so large but with a little tinkering I was able to get it just the way I like it and it is very easy to stop the phone in and out is probably the best bracket I've ever purchased... Update to the screws have oxidation they're very small so I would advise when you're first installing it to put some silicone over the screws to stop it from oxidizing in the little tricky to install, to the screws they're very small have signs of oxidation from the heavy rain so I would advise putting silicone on the little screws beforehand. Great phone bracket, this can fit any size phone I have a OnePlus 7t with my case it easily fits into the bracket
Back to the top