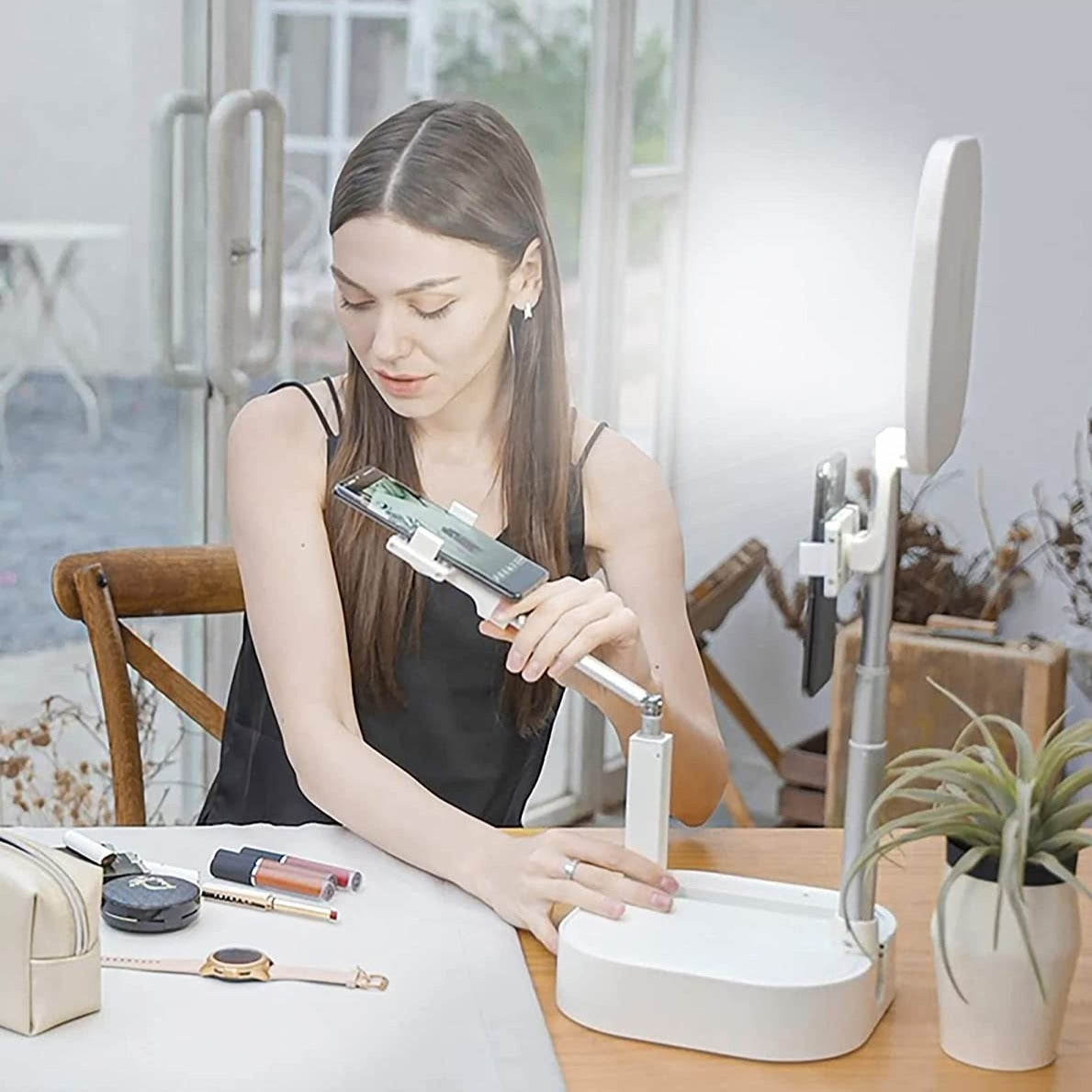 Phonery Dual ® Phone Recording Stand
Great product
Love this stand. Have been using it for a month and it's so good! Exactly what I needed.
Highly Recommend! All In One Stand!!
This All In One Stand! Very Sturdy And Compact! Great For Live Streams, Capturing Videos And Selfies! It Has Exceeded My Expectations! Highly Recommend!
Definitely worth the purchase!
It is PERFECT! It makes my content bright and hold my phone so well. And I didn't realize how high it can extend! It's fantastic!
Rockin product
Absolutely love this item
Coolest thing I own
Absolutely love this filming stand. I had a cheaper one that broke and wanted a decent upgrade. I really like how compact and modern looking this one is. The storage is simple and quick, and the light is really bright and easy to adjust. I also like how the remote pairs with both my device and the light so I can adjust wirelessly without moving the image. Overall, even better than I was expecting
Back to the top