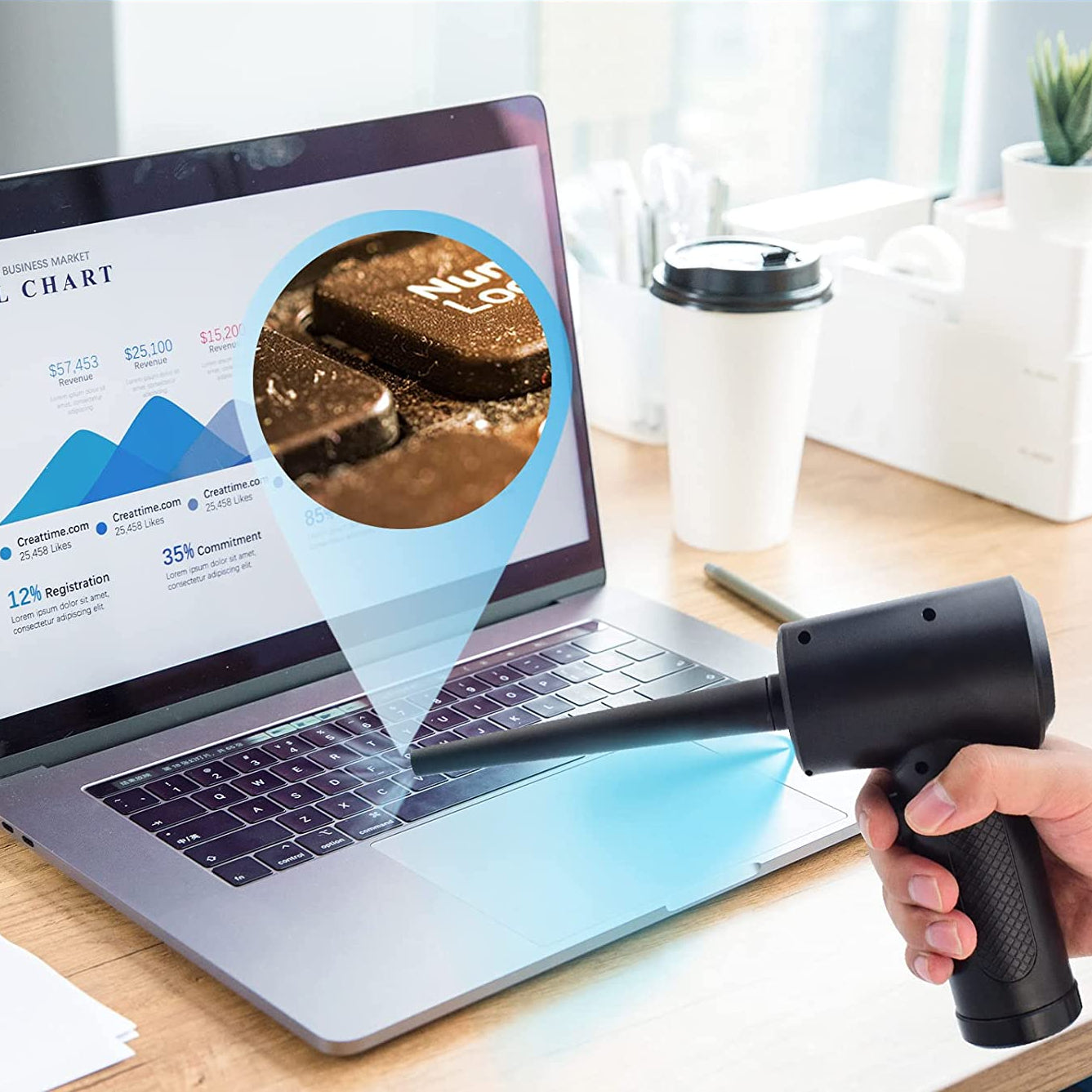 Phonery Blowr ® Compressed Air Duster
Good value, no more disposable Gas Duster
Perfect for everything, from dusting your computer's internals to blowing an inflatable mattress. USB-C provides a fast and durable charge.
It's a Must to buy for dusting.
First this product is absolutely good and convenient in dusting around the house. It is lightweight, portable and compact. It is a must've in every household. You can either use it in the car and office.Makes the job done easier and faster and just like that. Seller also attentive, nice and they have a good customer service. Worth to buy. Thank you
No more buying canned air
As I work on computers a lot this blower is fantastic for getting the dust off the boards and other components inside. I have used canned air in the past but after I use half the can the pressure cuts in half and doesn't work well. This blower has many times the pressure of canned air and works fantastic and it has 3 settings depending on how much pressure you need for your job. It will run non stop for about 30 minutes so it last me all day without a recharge. I like all the attachments it comes with and I am sure I will use it for many other things around the house. (Cleaning filters, blowing up air mattress or toys, cleaning the dust out of small areas in my cars) It takes 2 to 3 hours to charge depending how charged the battery is and what type of charger block you use. This comes with a USB-C cable but no charging block but I have many of them lying around so no big deal. Overall I am very happy with the product and gave it 5 stars, I will update if needed as time goes on.
Great product, solidly built and easy to use
I've used this blower a few times on my table at work (keyboards, fans) and also around the house (window sills and the backs of wooden blinds).
This machine is a beast! It's powerful and can hold a charge until I'm done with my task. (never had to recharge in the middle of using it).
Keyboards: There's a variety of nozzles. I like using the small nozzle and the brush nozzles. First pass with the small nozzle to blast all the dust out from under the keys, and then the brush to take any particles off the surface.
100% recommend, good buy!
Back to the top