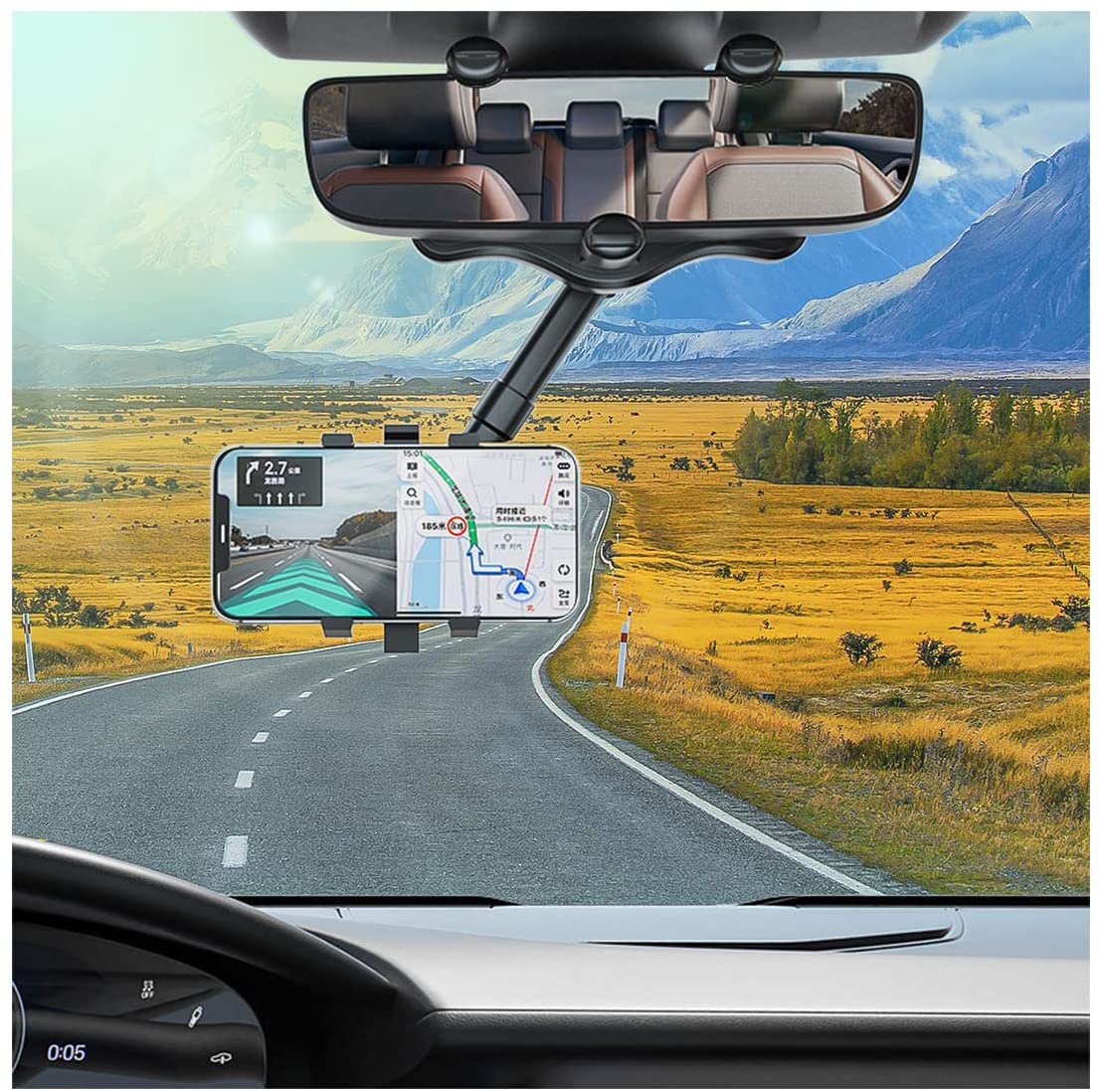 Phonery Rearview ® Car Phone Mount
The best position for best viewing
I've been looking for this precise one and finally found it. It is positioned at the perfect distance to view and operate, not to far not too close..never. locking view. Awesome. Thank you
This silly little thing...
works better than a GoPro, with your cell phone
Must buy
So happy with this , so far I had 10 car dash mount - this one is perfect even for my IPhone 13pro max
Versatile Car phone holder mount
Pros
1. Versatile - rotation, extendable and rotatable. Does not seem to block my vision. Very adjustable.
2. Easy to put large phone in place. I have an IPhone 13 max pro
3. Seems sturdy going over bumps on the road
Cons - None so far.
It fits very nicely,
I will buy some more for my wife and my daughter. The first time I was using the wrong way(up set down)to install it.
Back to the top