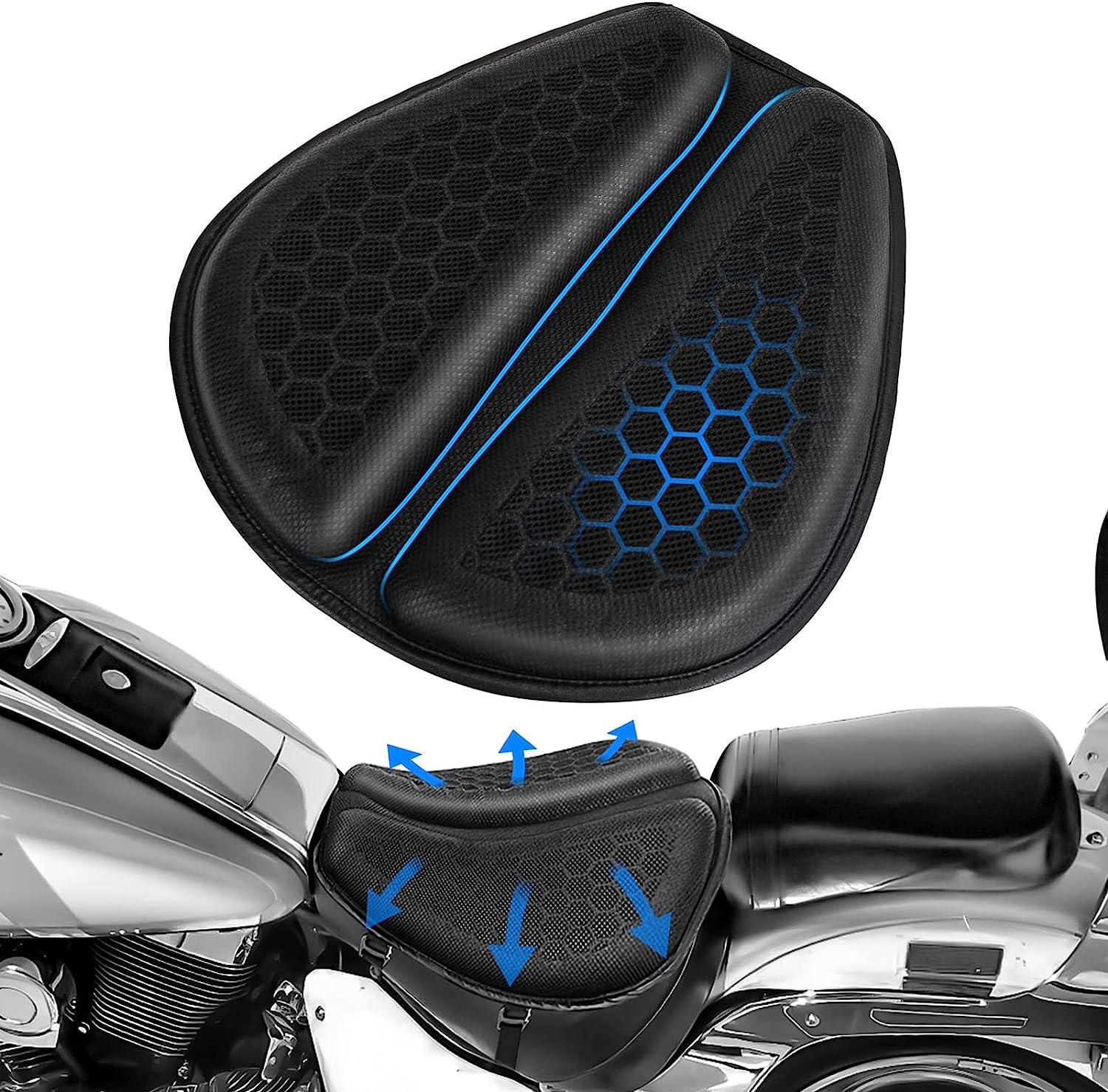 Phonery Honeycomb ® Universal Motorcycle Seat Cushion
It really works, keeps you riding longer less but pain and better than hell Seat Cushions.
Love this air seat cushion very satisfied. This is great for long trips on my Sport bike and they have bigger cushions seat for Cruisers,Novation did a excellent Job.
Provides more comfort specially on longer rides.
I'm my case definitely a game changer!
So Far So Good
I have used this cushion only once so far but what a difference. I have an excellent Sargent aftermarket seat but after a couple of hours the sharp corners cut off blood flow to my inner thighs. This seat cushion eliminated about 90% of that. I went on a 4 hour ride on back road twisties stopping only once and felt really good when done.
Very nice for those long rides.
Works very well I use it on my motorcycle. It makes me sit in the seat better I used to slide forward and get bunched up.. now I get a little airflow and a little bit of height also holds me back in the seat better.
Cushion for motorcycle
Feels good I don't always take really long rides but sometimes i do felt good and comfortable highly recommend
Back to the top