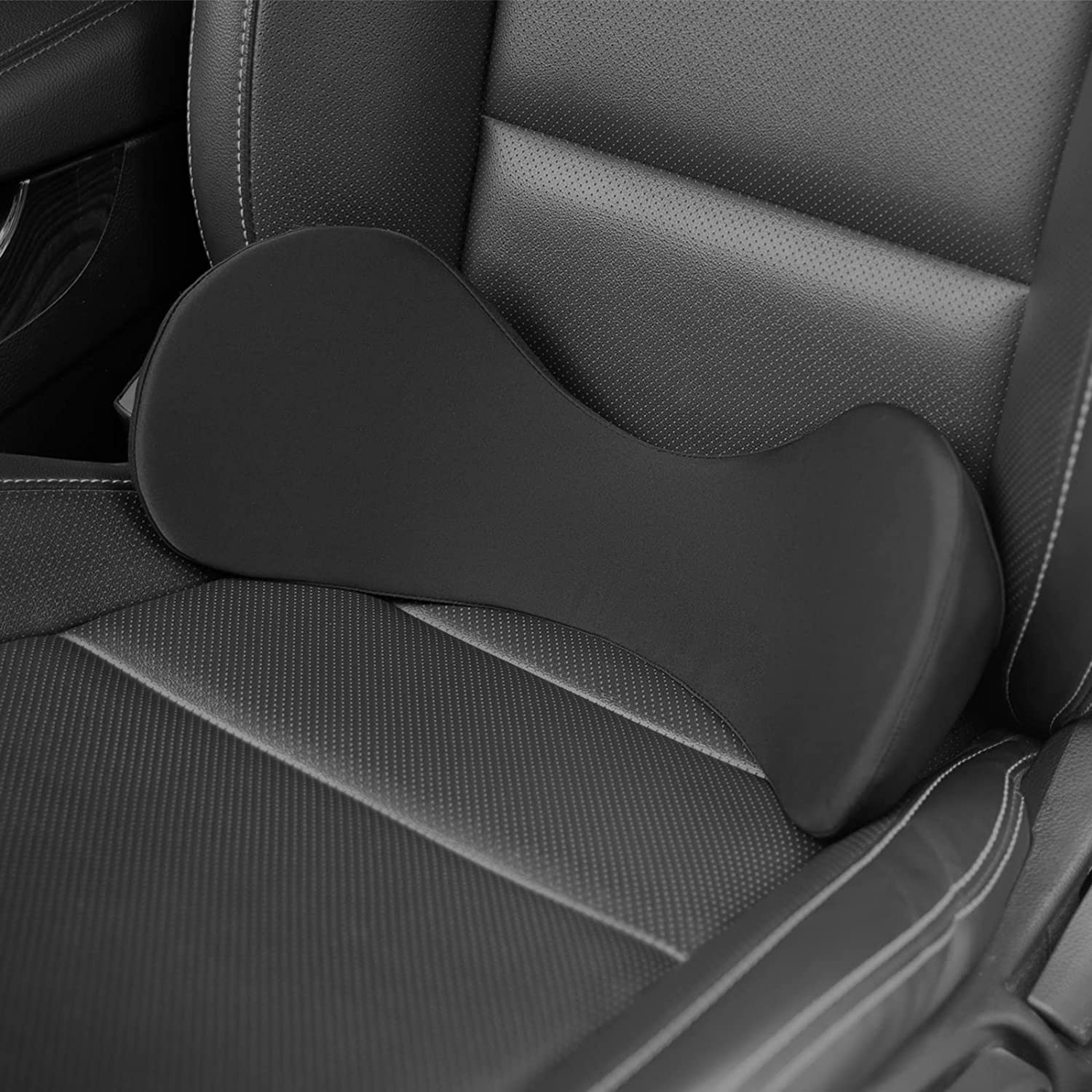 Phonery LumbarEase ® Car Support Pillow
Easy to use
Easy to use and great for driving.
Great for lower back pain
Came vacuum packed. Works wonderfully on lower back pain relief. I've had it in my recliner for over a week. No more stiffness getting up after a while sitting.
Lumbar support cushion – tailbone support
Got this for hubby to try out in his car seat as he's got back issues. Sometimes he has a lot of pain upon getting out of the car after driving. He is super pleased with the support and comfort that this car cushion has provided. This is an excellent quality memory foam cushion. A nice feature is that it has a removable cover which easily unzips for washing. I'm so glad that this lumbar cushion has proved to be beneficial in easing the discomfort and pain that hubby previously endured.
Road trip here we come!
I have lower lumbar issues. Sitting in the car for long periods of time can be painful, I find myself looking for ways to re-position my hips for low back and leg pain relief. This support looks like it will help on our up-coming road trip.
Car Lumbar Support Pillow
I always feel a bit of pain on my tailbone, something I've had since I could remember as a child.
I sit a lot now for work and commute long distances, so I ordered this to see if it would give me a little comfort.
It does take a little bit of getting used to, since I've been without it. It does feel good. For me, it does allow for space behind my back, so I need a back pad. Otherwise, my back doesn't touch my seat.
It's pretty good so far and comfortable.
Back to the top