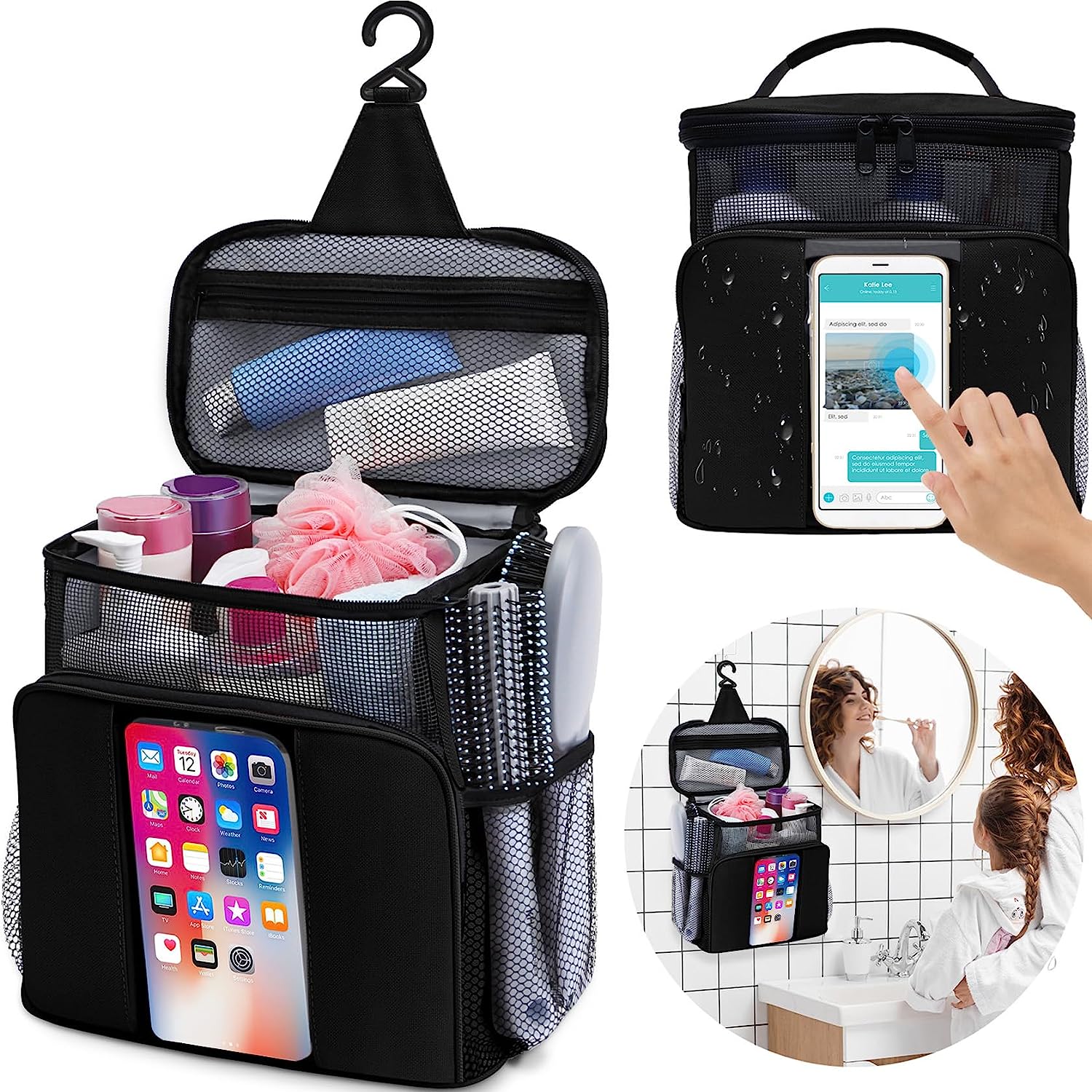 Phonery Aquatote ® Hanging Toiletry Bags for Travel
We're campers
Love the hook since we RV travel and camp in grounds with showers, great size and quality.
love it
this bag is cool! I love to using it every day! This bag can hold everything I need to put in it. convenient and easy to carry!!!
A everyday useful supply
It holds everything I need for my daily wash perfectly. Both storage and carrying functions are available at the same time. It is very suitable for people who often go on business trips or travel. They can take their bags and leave at any time without needing to organize them. In addition, the rubber band added on the inside of the bag fixes the small bottles very well, so that they do not run around in the bag. In short, it is a practical gadget that I like, and I recommend it!
suitable for carrying
The tote is great for storing my family's bath products, sticks the shampoo on the elastic on the back, helps keep it upright, much more space than I thought it would fit all the things I use at home in this shower box, Big and small bottle of shampoo body wash and razor, still lots of room on the front, top and right side, the hook seems to be made of metal, I'm not worried if it will hold all this weight, it hangs on the hook without any Problem, easy to carry and hang, mesh vents so things don't get moldy, great size to store under the counter when not in use, seams look really good, overall looks very sturdy
Back to the top