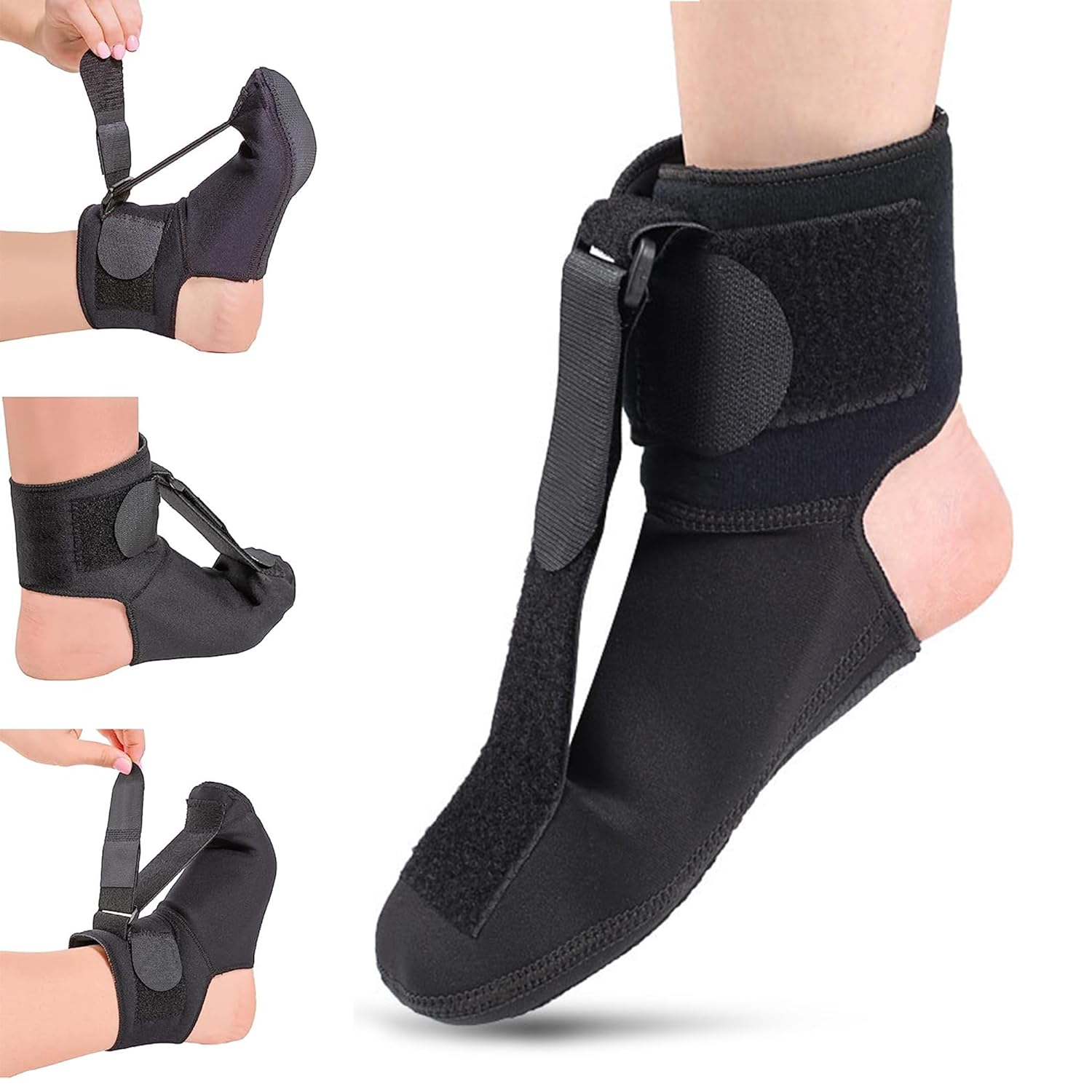 Phonery OrthoSock ® Plantar Fasciitis Night Splint
Perfect strap for athletes
The quality of the product is honestly phenomenal. It's very adjustable and stable. It is also very comfortable, it helps me sleep better because I have leg paid and I'm able to perform at a 100% because of it. Give it a try if you're in the fence. You'll absolutely love it.
Comfortable and unobtrusive!
As a personal trainer, and the owner of Cosmic Fitness, LLC in Buffalo, NY, I have purchased several plantar fasciitis night splints during my nearly 20 year career. This is, by far, the most comfortable and unobtrusive night splint that I have ever purchased! Six stars!! Thank you.
THis Splink Sock Actually Works!
I did not think this product would work. I tried it on one foot and then the other foot. I typically wake up with both feet aching almost every morning. After wearing the splint the first night on my left foot, it was not aching the next morning. I tried the splint on the right foot two days later and it ached less than before. I wore it another night and could walk with no aches. I do recommend this product!
Back to the top