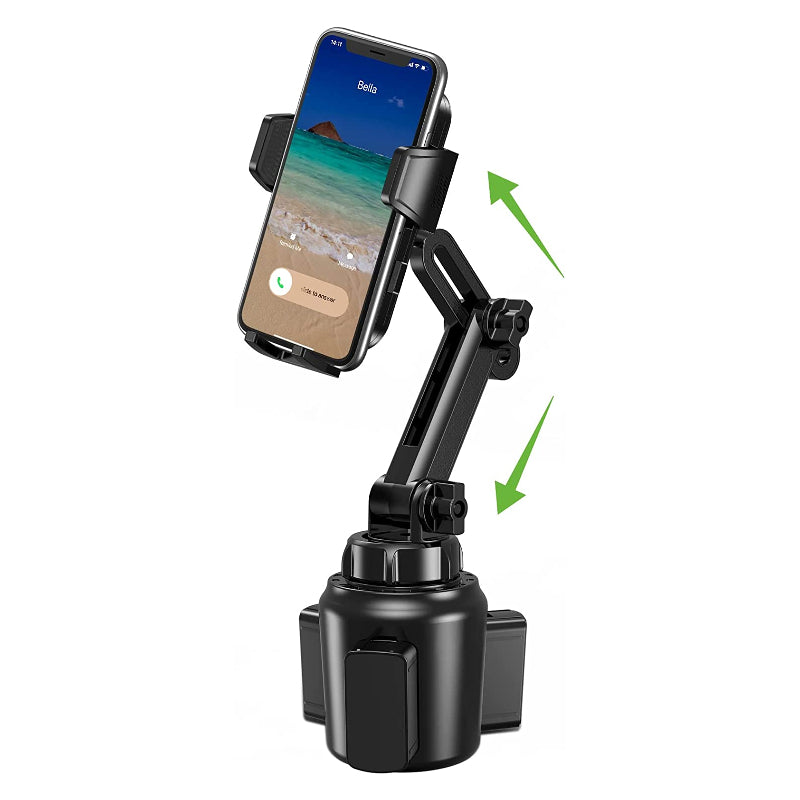 Phonery Cup ® Universal Cup Phone Holder
Great
Comfortable for use while driving.
The BEST I've ever owned!
This is an excellent Phone/Cup Holder. I purchased one and tried it out in a Kia Seltos, Ford F-150, Dodge RAM 2500, and Mercedes. It worked excellently as it is adjustable in height and the width also works with phones which are wide and have covers.
After these trials, I purchased another for a total of 2. I highly recommend this product. Fast shipping too! Thanks!
Solid build, very sturdy.
I've tried about 4 different phone mounts for my current vehicle. This one is by far the best. Limited in where and how you can place your phone but otherwise an excellent phone mount. Quality solid build and feel. Very sturdy with minimal shaking and stays locked in position. Just make sure this is compatible with the position and location of your cup holder and where you like to have your phone. If this works for you, you won't be disappointed.
Better than expected
Works pretty darn good. I have been using it for about a month every day. Holds solid in the cup holder and the phone. I recommend it. I was gonna get another one, but decided to try this for a much better price. Glad I did.
Back to the top