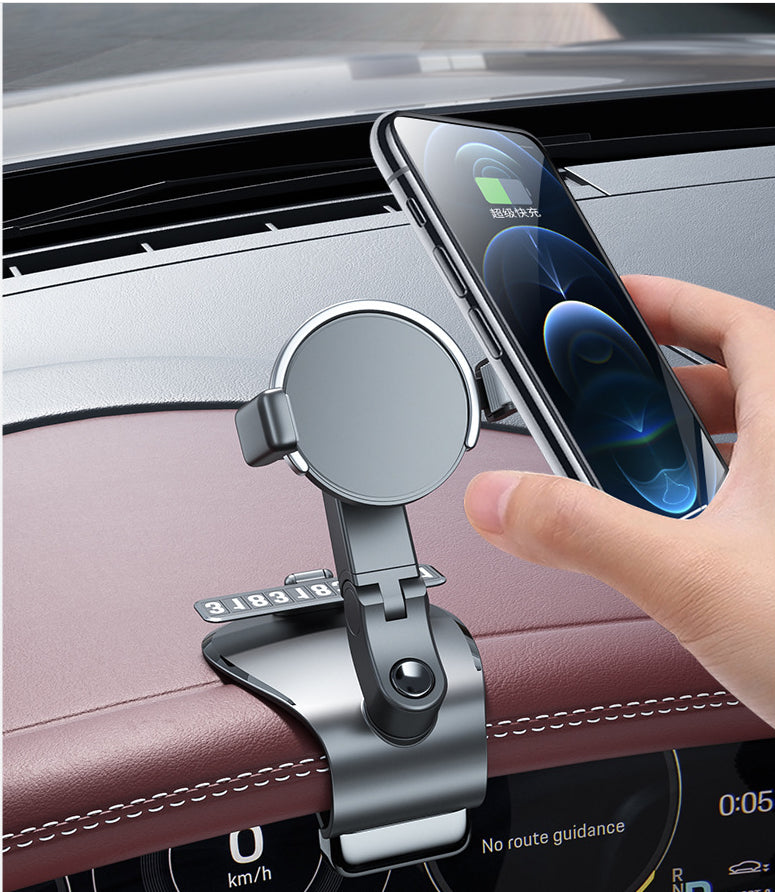 Phonery Clip ® Car Dashboard Phone Mount
Great Car Phone Mount
I really like this phone mount. I have an Acura RDX 2018 and tried a cup holder mount. It was too hard to use. So I tried this one instead. I actually have it mounted so that it sits right over the current car maps screen. So now when I want to use navigation I just mount my phone with this mount and have access to Google Maps navigation instead of the built in navigation. It is easy to take on and off since it is a clip. This is so much better than the ones that require you to stick it to your window or your dash which have never worked out well for me.
Holds phone securely
Best phone holder so far. I was tired of phone holders with suction constantly detaching from glass windshield or dashboard and falling to the floor. This one does not attach with suction, it has a clamp to hold it to your dashboard, or other area available to clamp. It holds the phone securely and does not fall off. It can flip and rotate. Also, I have a large phone, Samsung Note 20 which is 3-3/16" wide with case, and this holder is wide enough for my phone with & can go a little wider. Great deal! Love it!
Device Holder of all holders
Where has this been all my life. All of them I've had was either stuck on the dash or in the vent. And may I say, the ones that stick on the dash, don't really stick because of the oil based products they use on the dash. Thank you Jason for bringing this product to my attention. I love it so far.
Back to the top