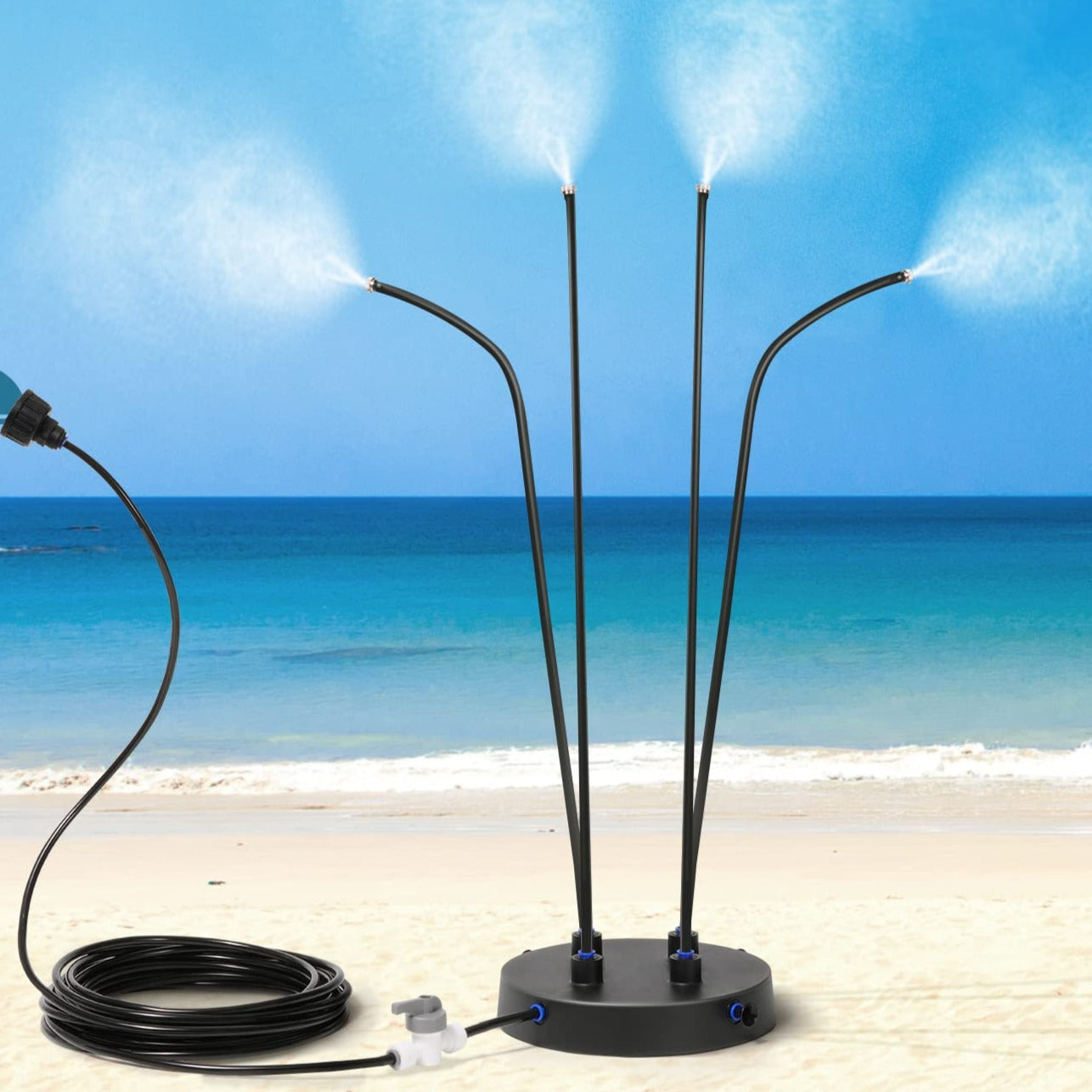 Phonery Mister ® Water Mister for Patio
Just in time for summer
This is easy to use. It comes right out of the package ready to use. It reminds me of a sprinkler crossed with a water toy. This is also easy to transport when going camping or anywhere that you have access to a regular garden hose since it connects directly to the hose.
Light weight
This portable mist sprinkler is a game-changer! Its compact design makes it easy to use and carry, while the mist function provides even coverage for my plants. I love how it helps keep my garden hydrated and healthy. 5/5
Love this mister
Love this mister. Easy to assemble. Love how you can angle the misters in 4 different directions. Works perfect. I even dismantled and brought it with me to CA to use out there while I was visiting family.
Don't question, just buy it
Took this simple looking contraption to my girls house for an afternoon of our kids frolicking in the summer sun, by the time the day was through, 3 of my girls had placed their order for this. Solid choice, perfect
Pleasantly Surprised!
We were pleasantly surprised that this mister worked so well at this price point!
Easy to assemble.
We've only used it a few times, but so far we're very happy with it.
Back to the top