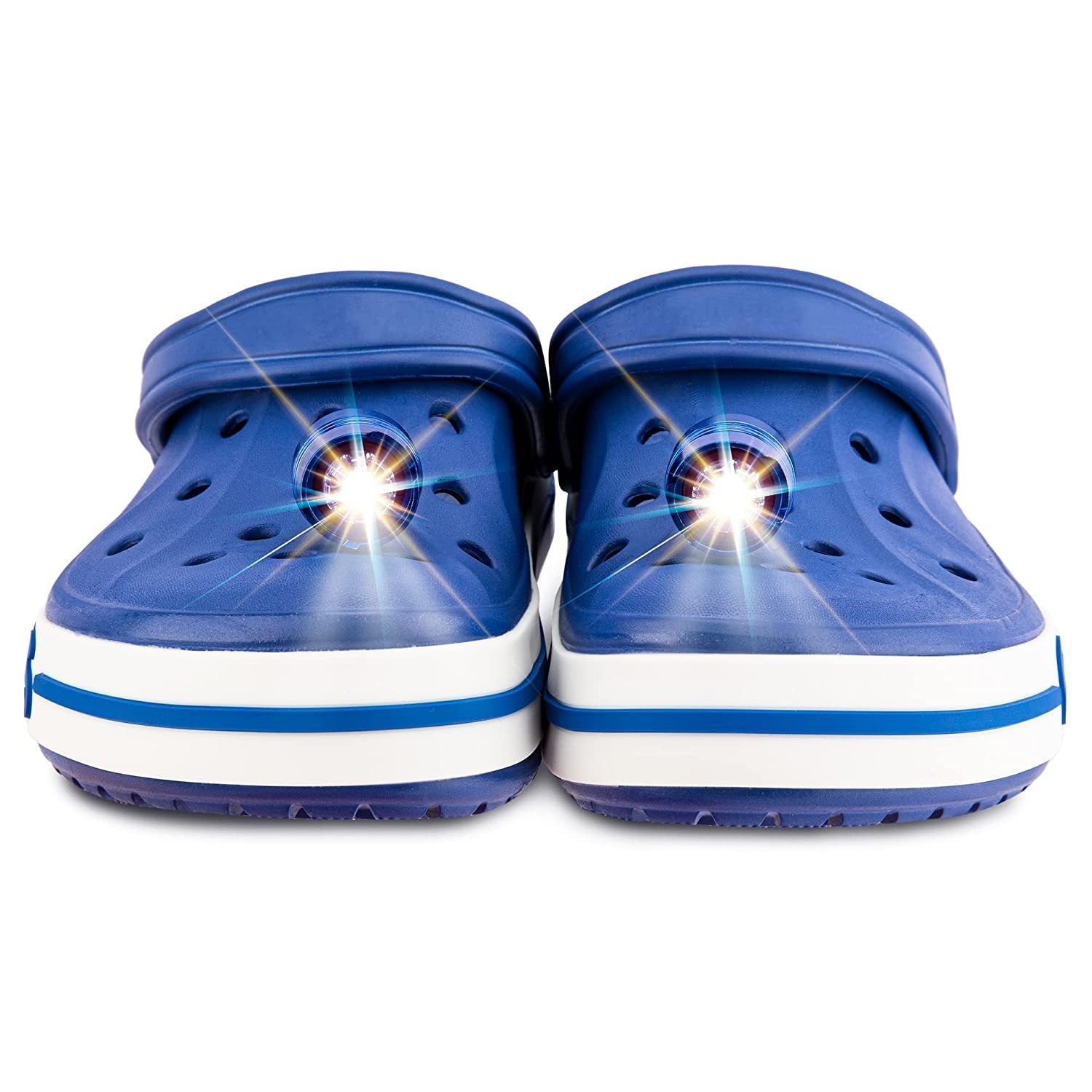 Fashion and Function
They were a pleasant surprise! They were easy to put on and stayed snug, no matter how much I jumped around. They are also easy to use since it's just a Press of a button to turn them on. In addition, my middle school students thought they were very cool looking and asked me where I got them. Overall I would recommend them to anyone who wants a little more light while walking or who wants a cool addition to their shoes!
Great idea! These definitely put out some light!! Super Bright!
These lights are very bright and super simple to clip on. My garage door is 25ft from where I took the picture with no flash or editing. These definitely light up the way ahead. Great for walking the dog at night.
Croc Lights
These lights are bright enough for outdoor walks or beach nights for some extra lighting. Made with premium materials and actually gets pretty bright. Also had three modes, on, strobe, and slow blinking.
Bright and easy to attach and use.
I bought these for a teen and she loves them. She would have liked white but these were a great compromise. The lights are the perfect brightness, and they attach easily and stay put!
Help so much when walking around outside
At first I didn't think I would need these. However, after catching something at my garbage at night. I refuse to walk outside without light anymore at night. These lights are very bright and helps me see everything I need to see on the ground. Highly recommend...
Back to the top