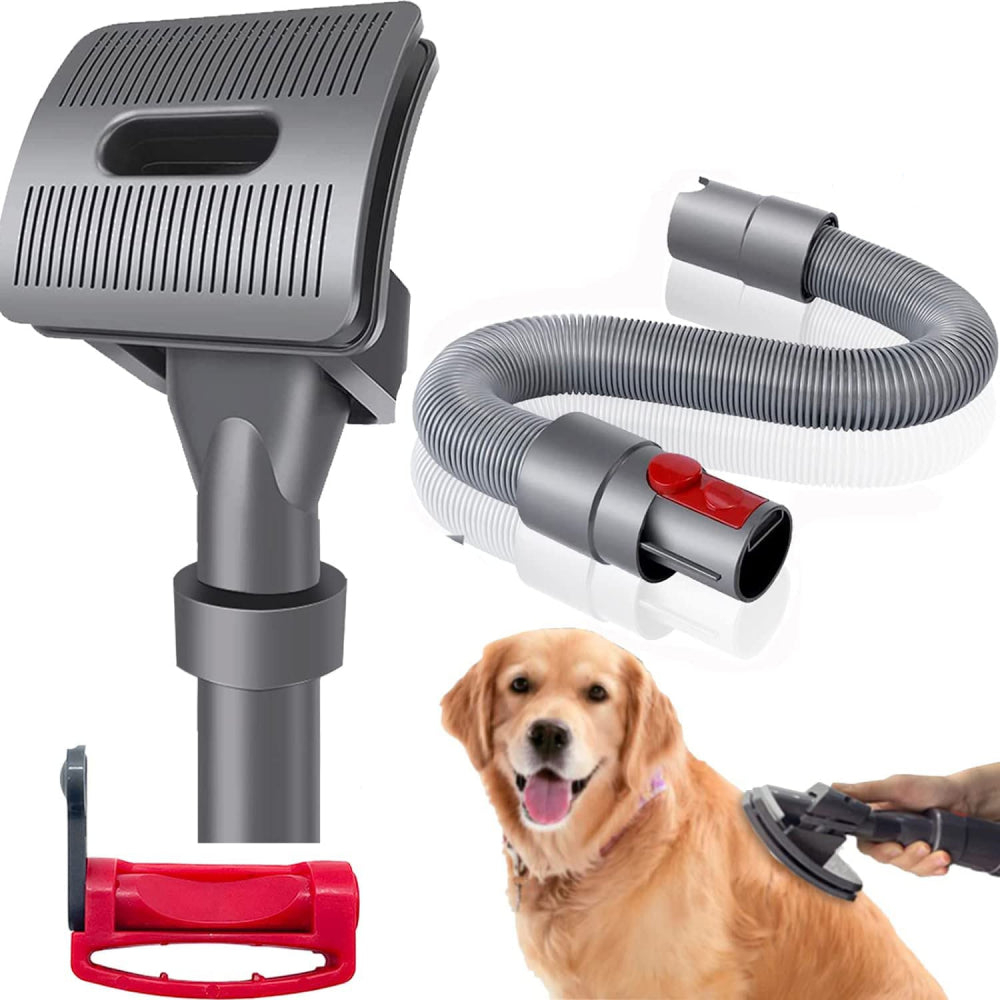 Phonery FurCare ® Dog Vacuum Groomer for Dyson
Works great on both Dyson electric and rechargeable vacs
We first used our Dyson V7 but our dogs hair was too much for the battery so we switched to our Dyson Animal electric vacuum. Luckily, this kit has the adapter to work with the uprights as well. This vacuum is allowed us to work our large dog for much longer and do a more thorough job. The kit works great and I highly recommend it. Our collie was a little apprehensive at first but quickly settled in and enjoyed the brushing.
Exactly what I have been looking for!
The dyson pet grooming kit connected flawlessly to my Dyson V6 Animal and really removed any excess hair. Unlike other products, this dyson animal attachments comes with everything you need. The trigger lock that comes with it eliminates the need for both hands when trying to brush your dog. It also comes with the right size adapter for the hose to attach.
Works great
Works great on my Dyson to brush my yellow lab
Back to the top