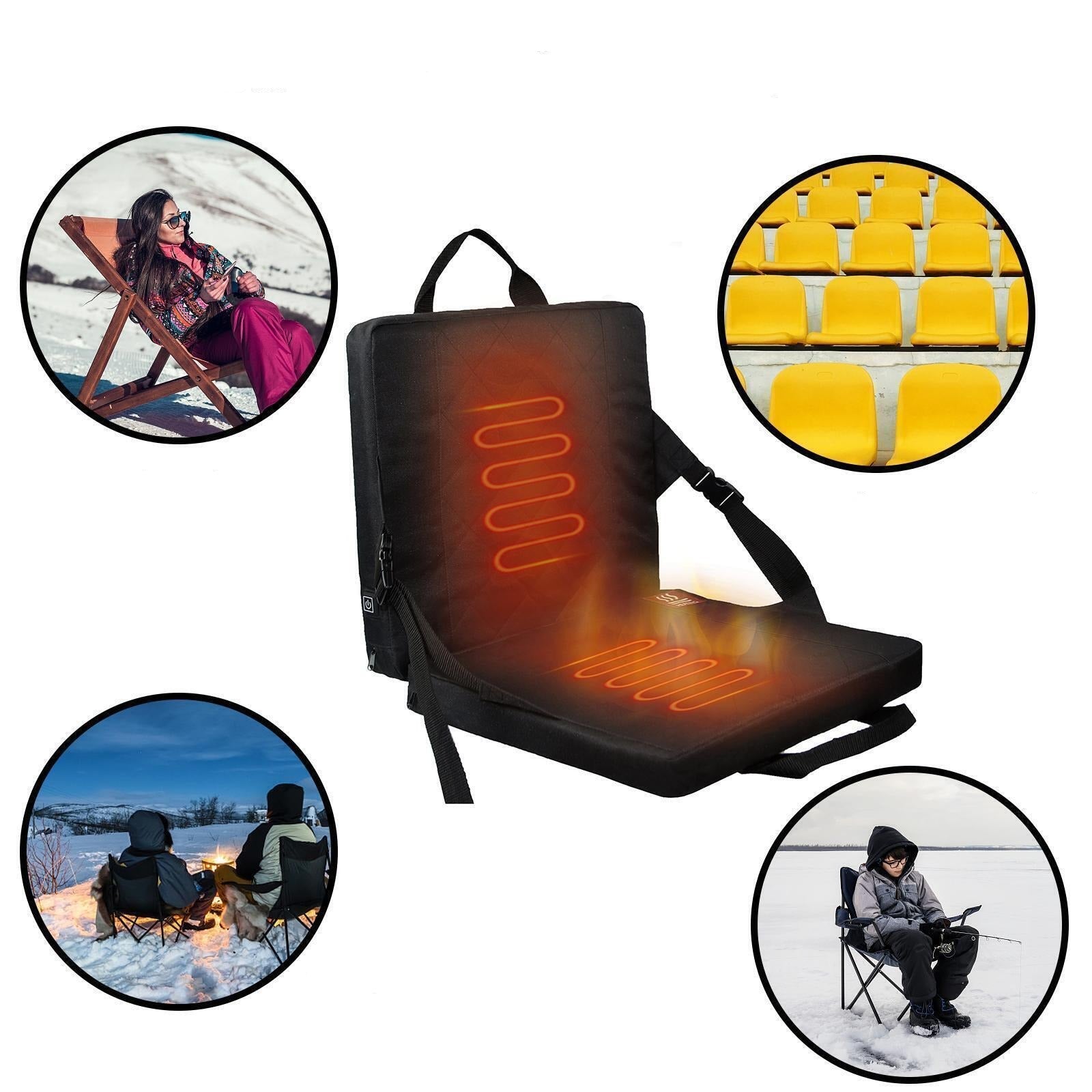 Foldable Heated Seat Cushion
Worth every penny
Any parent who has had to sit in a gym, on bleachers for hours on end needs this.
A great portable easy to carry seat!
was very comfortable I can view a nine inning game easily
Best for Folding Camp Chairs
I selected the thinner version which gives a flexible fit in various folding camp chairs. For watching games on hard outdoors bleachers, the thicker version would likely be a better choice although the back does not stand up for backless seating. If I attended games regularly I'd choose something better suited for serious bench time. Still, I'll gladly borrow this for the homecoming game this fall.
Cold nose, warm buns
I am outside every day with my cat on a leash (you read that right) because he needs a little dose of daily outdoor air for his cat-mojo. However, he often doesn't go beyond the bushes, which led me to pull out a portable camping chair to sit for up to an hour at a time with him outside. It has been so cold lately that finding this heated seat insert was exactly what I needed.
Great hot seat!!
It's perfect for a cold day sitting outside watching my son's game.. light weight and very comfortable.. make sure you bring a good battery.
Back to the top