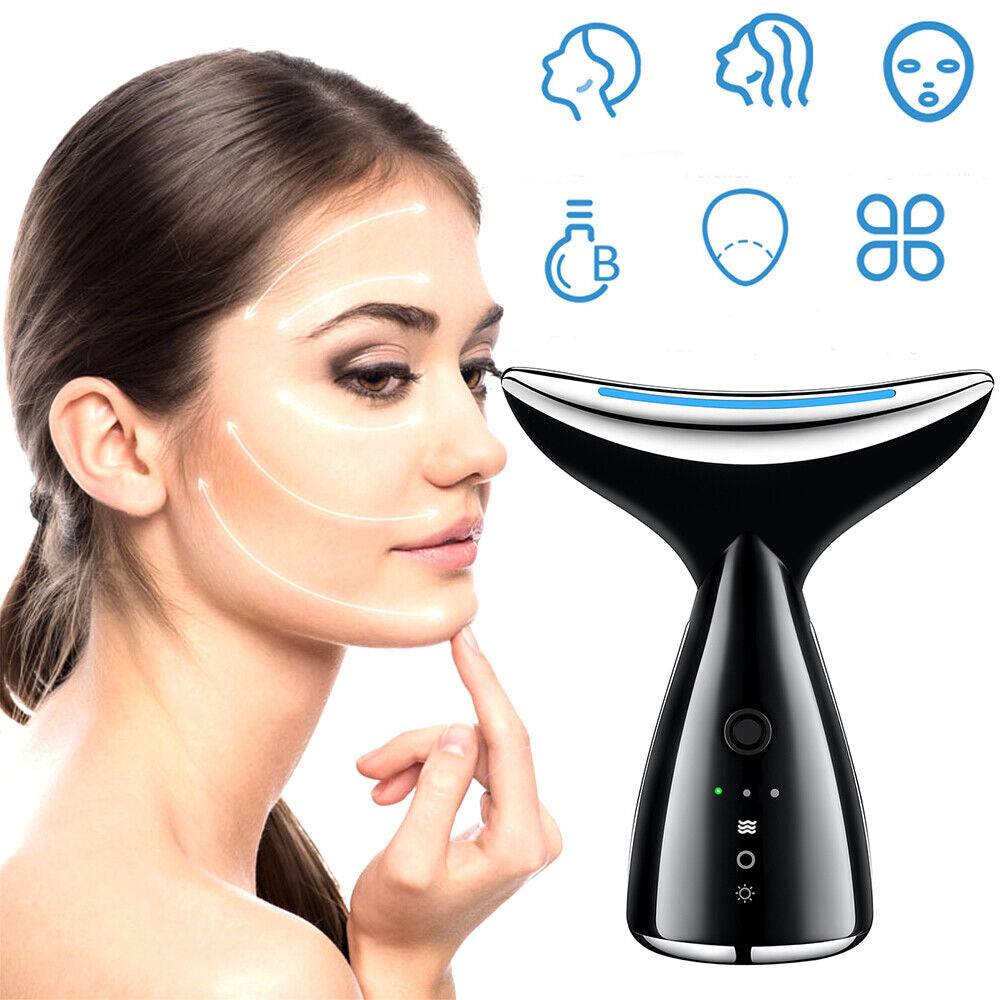 Phonery Chinr ® Double Chin Remover
Works perfectly - perfect size for neck
This face and neck massager works great! It has 3 different vibration settings and it gets warm. It has an LED light as well. It does exactly what it says it will do. I like it!
Facial Neck Massager
This device is very easy to use and it's very lightweight!! Great quality product!! What I like about this device is you can use product with it!! Love it
At home facail
I used this to give my mom a facial at home. She liked it. The manule is super helpful. It let's you know what the three different light settings do. This device uses blue light, purple light and red light along with vibrations. Make sure you clean it after every use and don't use too much product with it.
Nice
This massager is very nice to use. I love that the heating mode doesn't get too hot to where it could burn your face. I also love that it has different modes.
This. Is. Amazing!!!
I've only used it once but this feels incredible! The warming and massaging action feels so good on my face. I'm looking forward to using this just for that purpose. If it does what it says it goes would just be a bonus! Love this so much!
Back to the top