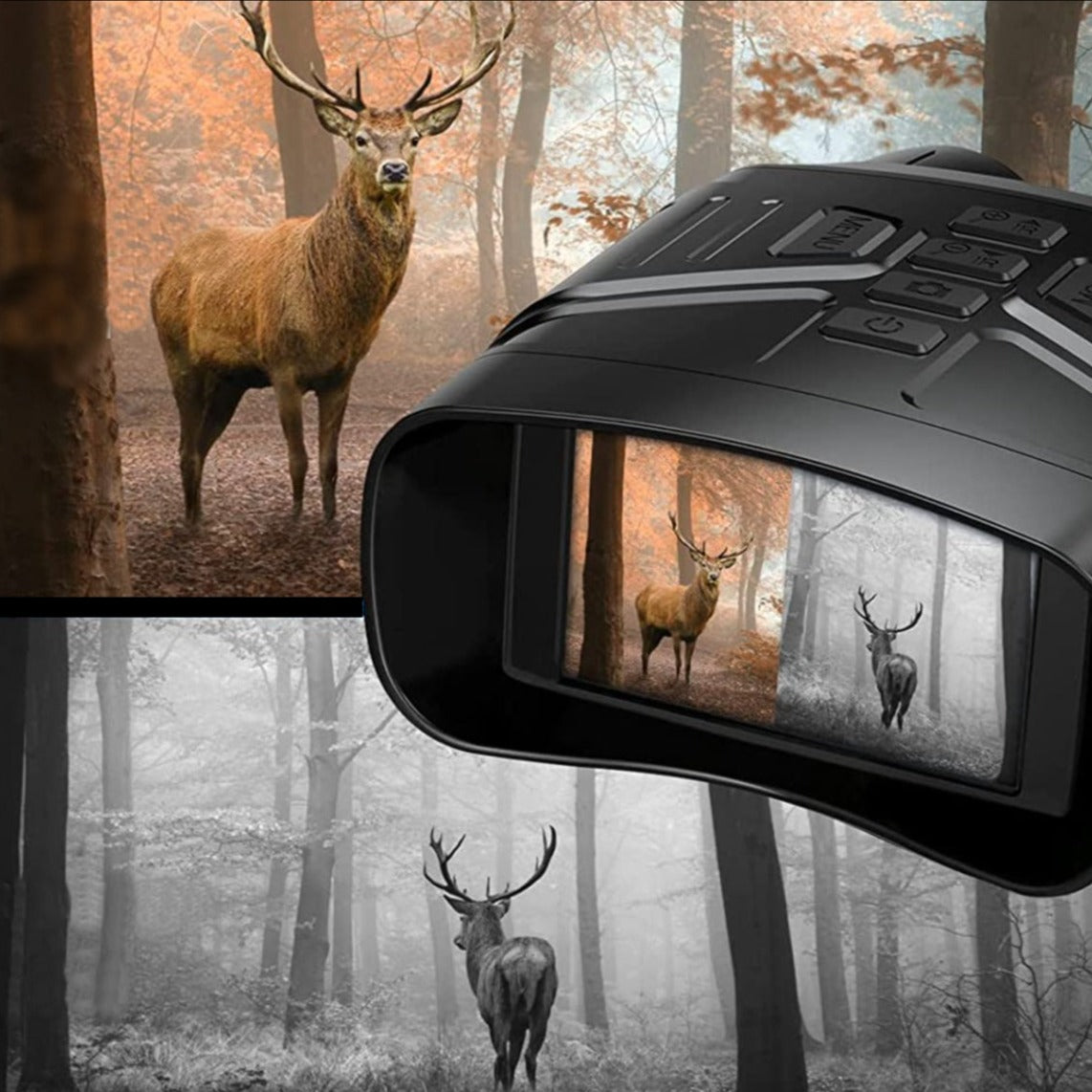 Phonery Infra ® Night Vision Binoculars
Really great value for checking out night vision technology
I have been wanting to check out some night vision gear for at least twenty years, but even entry level gear has been way too expensive. I checked in again recently, however, and found that the cost is REALLY low to check out basic gear. These exceeded my expectations by a mile, and are really fun and functional. I use to check out wildlife in the back yard and they do the job great. They gather much more light, even without the IR turned on, than I expected and I can see things that just aren't visible to my own eyes even in the late evening with a bit of light remaining. I recommend checking these out, very cool and a great value!
Excellent night vision!
I purchased these for my son in law to use at our cabin property. We have critters creeping around at night, and we need to make sure it is safe to let the pups out. Being in the valley between a river and a bike trail, it is pitch black in those woods! Having these has been a lifesaver. The night vision is exceptional! We can see the coyote and bear in the woods lurking, even better with the zoom. They are lightweight, but seem durable, time will tell. We all love them!
Great night vision for the price.
Bought this item on sale which cost about $120. I feel the sale price should become the new price for this unit. The item is great and does what it claims, however the material which is plastic feels very thin. Feels like it will break from a one time drop. Everything else is as expected and more. The image quality is great once you focus the manual lens. The night vision is the whole purpose of this device and it delivers on it. It has a very strong IR light which has 7 different levels of brightness. The only downside to the IR light is it drains the battery pretty fast at hight levels. You adjust the IR light yourself, but the device also controls the IR light levels based on the level of the battery which I thought was cool. Basically if your battery is running low and you want to use Max brightness for IR light the device won't let you in a means to save battery power. Last thing you want is to run out of power in the darkness.
Adjustable brightness, 4k, crystal clear images
I expected the worst, to be honest, but these are AMAZING for their price point!! I cannot wait until my friends bday to give him one of these!! I highly recommend!! Great for night fishing/ wildlife visitors in backyard/ hunting Tried out several before purchasing from Sharper Image. More value for the dollar. This works better than what i expected (but it is my first night vision binoculars.) it can see distance in the dark n if there were security cameras that used IR it can see n use it as well.
I love these, clear picture, rechargeable and light weight.
I love these, we have a small farm and with tracking what's going on at night a stationary game camera will only shoot random shots. The picture is clear and easy to transfer to my computer. I also love how this is rechargeable and lightweight. Everything about this night vision goggle I love.
Back to the top