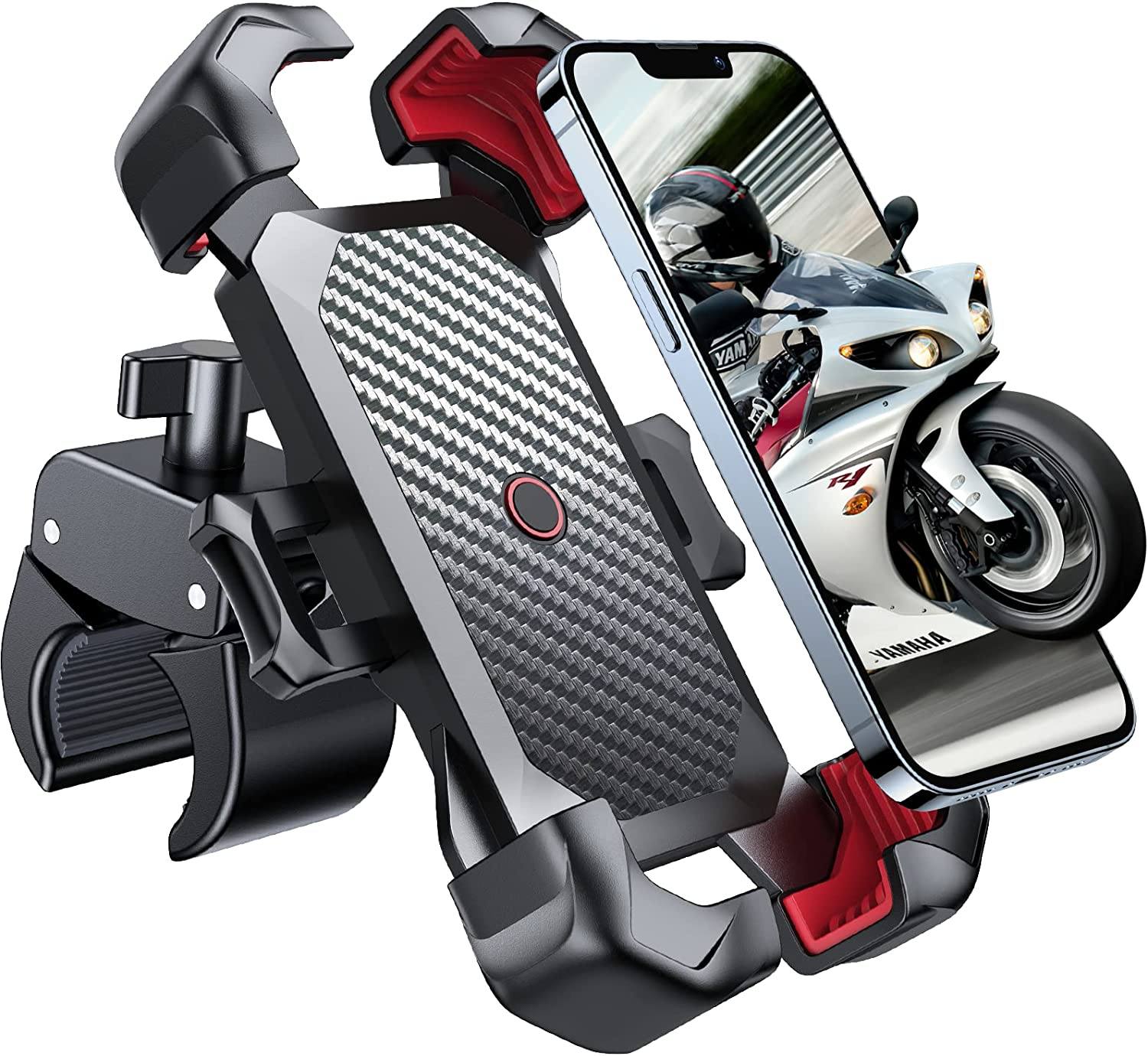 Phonery Ride ® Bike Phone Holder
Perfect for my bike
I bought this to replace another less than stellar phone mount for my bike. I needed something that had a better grip and would accommodate a thicker case. This mount seems very sturdy and grips my phone securely in my thicker case. It's also very easy to install and I love how easy it is to open and close when securing my phone. The 360 rotation is nice as well. You can't beat that! After my husband saw how great it is, he ordered one too.
A solid versatile mount
I have tried this mount on every bicycle, scooter, and motorcycle I own. It is easy to install, holds a verity of phones securely, and it's easy to relocate. It allows me to charge or use the front facing camera (while stopped of course) because it does not block the ports or buttons. Overall very satisfied with this product
Holy grip batman!
When I started looking for one of these and came across this guy. I was a little skeptical because of how much it was discounted. But at the same time and me being me. I couldn't pass up such a great price. This looks and feel durable. It definitely holds your phone in place. And I had no worries about it failing and my phone. Very happy that I took a chance on it-
Trustworthy!
One of the sturdiest phone mounts ive found so far! Honestly, ive tried the Bell phone mount, and was not happy with the amount of vibration and lack of tension to hold my phone into its position. Great price, great quality, and great durability! What else can any biker want? I love how it fits many phones! I was able to use my note 10+ and an iPhone! Some of the biggest phones available! Love the security with the locking tab in the back! My phone wont go flying without me!
Back to the top