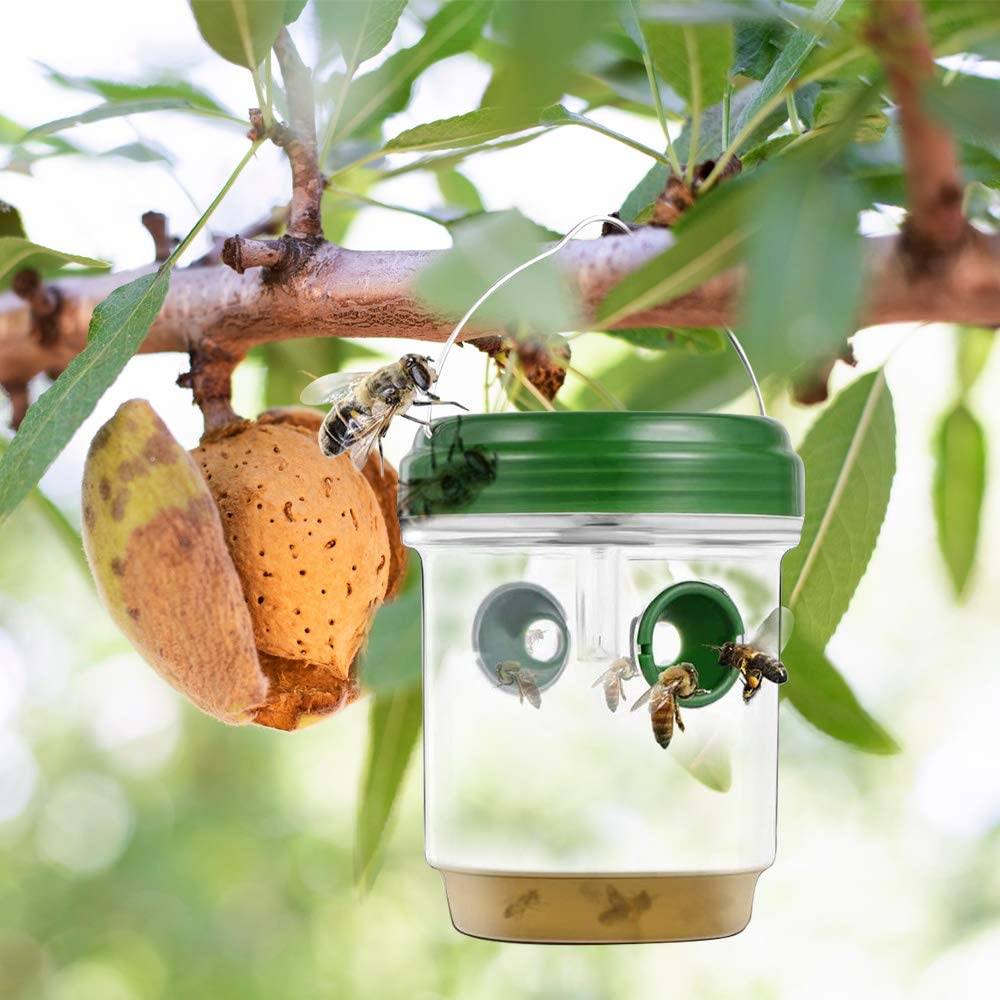 Phonery Catcher ® Solar Powered Wasp Trap
Easy to set up, instruction is very clear and effective!
The product is so great and did what it meant to do - very clear instruction and very easy to setup. I have placed the product up in early May and to be honest the wasps weren't too crazy about it. However, after 1 day trial it successfully trapped 9 wasps. To sum up, I'm happy with the result as I don't feel safe using insects spray when I got a little one around. I highly recommended this product to everyone.
The reason we purchased this product: we have flies issue due to neighbours place their litter bins in the garden which attracted a lot of unwanted insects (flies and wasps). It's very disturbing as I have a 2 years old who loves to play in the garden and we love to open our garden door to let the fresh air in - but what we got are flies & wasps in the house and Not to mention, wasp flying around my boy or after his treats!
Wasp problem resolved!
I bought this based on its reviews as we had masses of wasps in the tree that hangs over from next doors garden. The first day I put the traps out the wasps didn't bother at all which was a bit disappointing as the reviews said that wasps went nuts for it straight away. But by the next day I had a whole army of wasps trapped within these!!! In a few days it's absolutely transformed the wasp situation and we're no longer trying to get in the car as quickly as possible for fear of getting stung. If you find it doesn't work the first day of so, please hang in there as they'll eventually be interested. Highly recommended!
This is a MUST BUY! :)
These are a must have if you have lots of hornets and wasps flying around year after year.. For the best results, I suggest buying quickly and putting them out early in year . Usually I have them all summer long but putting these up early in the year, got rid of them for the year! Once the wasps and hornets enter this trap, they are difficult to escape, and can only struggle in vain in the trap until exhausted and die. If there's the chance you catch the queen in the beginning of the year, you shouldn't have to empty the container but a few times. I emptied it three times each time less and less caught. First two times, there had to be over a hundred in there. I still keep it out and change the mixture every week or so, but usually only have a few wasps in there. Feels great to have a great time outside with my family with no worries of anyone getting stung!
Back to the top