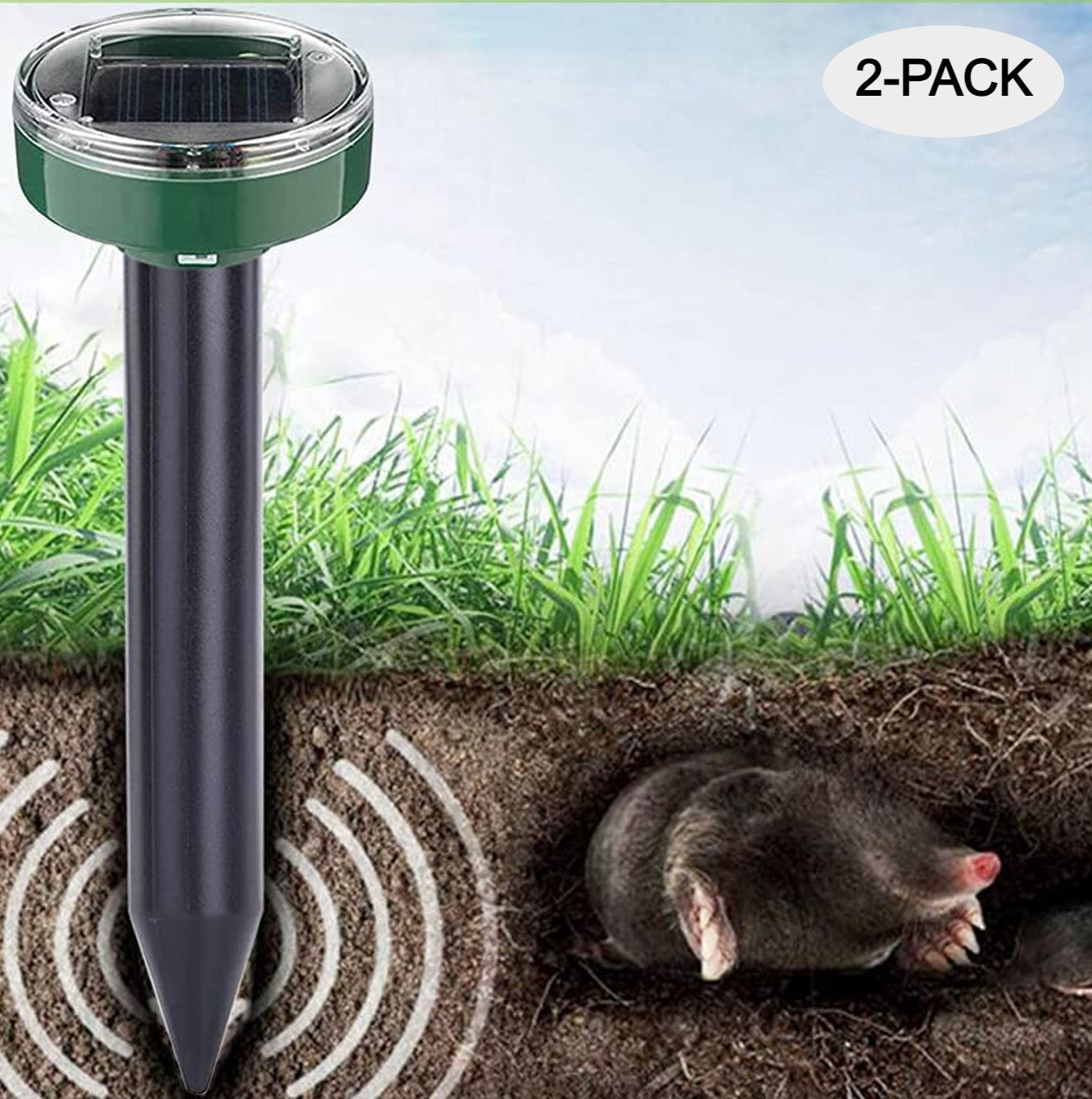 Phonery GardenShield ® Solar Powered Repellent
Exactly what I was looking for
We have tried many times to rid our yard of moles, and this has done the trick. We placed the stakes beside mole hills and quickly noticed that the moles were moving away from the stakes. We strategically moved some of the stakes beside the now new mole hills; again, new mole hills popped up even farther away from the stakes. We joined forces with our neighbor, and have chased the moles away. The stakes remain in the yard, and we have not seen new mole activity. These are very easy to use.
Very good product with immediate effect!
Just stick it in - luckily I had plenty of sun on those days - and those voles were gone, which were really troubling my bedding plants. Should have reacted faster to save more plants.
It's Working!!!
So when I see a gopher mound in the yard, I stick one of these in it. The activity from the gopher stops. I've been using this product for a few months. It is also deterring snakes in the area, which is great because I have Yorkshire Terriers. Highly recommended!
Back to the top