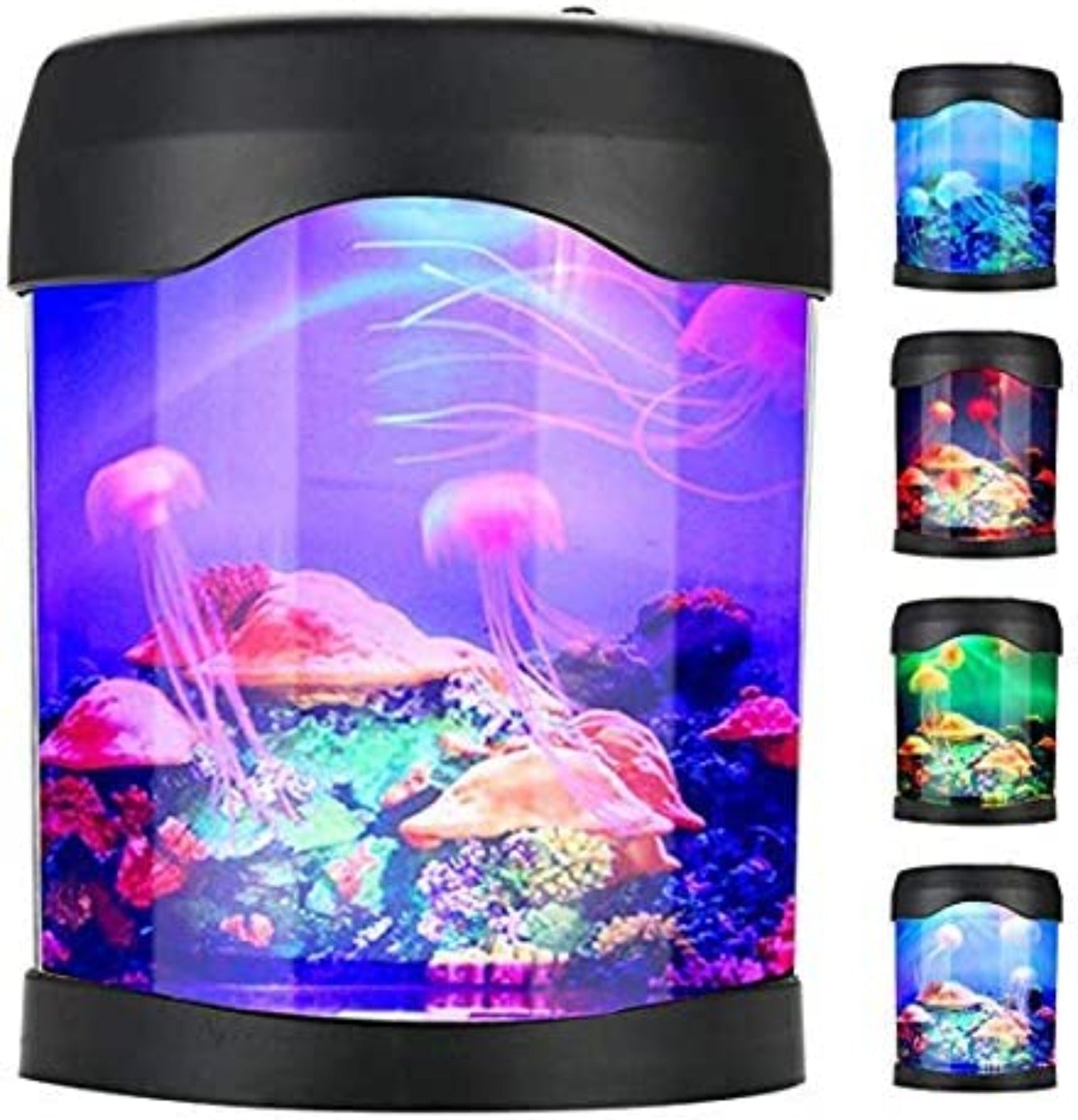 Phonery Glow ® Jellyfish Mood Lamp
I was a bit skeptical
But I am so happy with it. I love changing the tank colors and it's so cool watching the jellyfish swim. Mine swim just like real one. I followed all the instructions. I highly recommend this product.
Granddaughter Loves This!
My granddaughter has been wanting a fish tank so I got this one for her and the joy on her face when she opened it, says it all! She loves this thing!!
Perfect for Kids!
Bought as a gift for my granddaughter. She loves it!! Easy to use, just fill with distilled water and you have cute little jelly fish floating around! No mess to clean up weekly!! No Fuss! The jelly fish are pretty realistic too, 2 pink and 1 yellow. Great way to test waters to see if your child is ready for the responsibility of a fish tank! Recommend for kids and adults!!
This rocks!
I remmeber this toy when it was on Think Geek back in 2010. So glad to see it's still around. My coworkers have been mezmerized by this thing.
Buyers, be sure to knock the air bubbles off the jellyfish a few times. Fill the water up to the fill line exactly and use distilled water with a drop of dish soap. Once the fish have been submerged and running for a few hours, they'll sink and it'll look like real
It was a gift.
It was a birthday gift for a preteen, he told me that it was cool to watch.
Back to the top