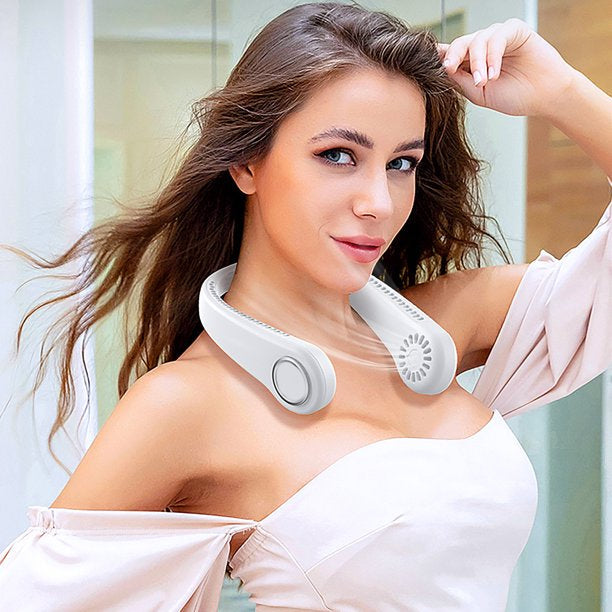 Phonery Breeze ® Personal Wearable AC
Saved me
I had heat exhaustion so I love it for doing yard work!!!
This is an amazing fan that will keep you cool all the time! 👍
I am very pleased with this neck fan. I brought one of the expensive ones and as far as I can tell there is no difference.
Great little fan
I love this fan which looks like you have a pair of headphones resting on your neck. It's powerful but not too noisy and keeps me cool, it runs on charge for quite a while, depending on what speed you have on, but its easy enough to charge up. With the cool air going straight to your neck it really makes a difference. I recommend this fan & great price too.
No way it can be beat!
I was a little skeptical mainly because of the price. But I purchased it for my husband anyways. He works outside in the Tx heat every day. It has helped him stay manageable in the heat. I will be purchasing more for some of my loved ones!
Keeps you cool!
Great product! Especially if you're in healthcare wearing a face shield all day. Before my shield would always fog up, now with this fan it's crystal clear! Not too loud either.
Only draw back was when I had my hair down in the front of my face one of the fans did grab it. Luckily I pulled it out before it snapped off my hair.
Back to the top