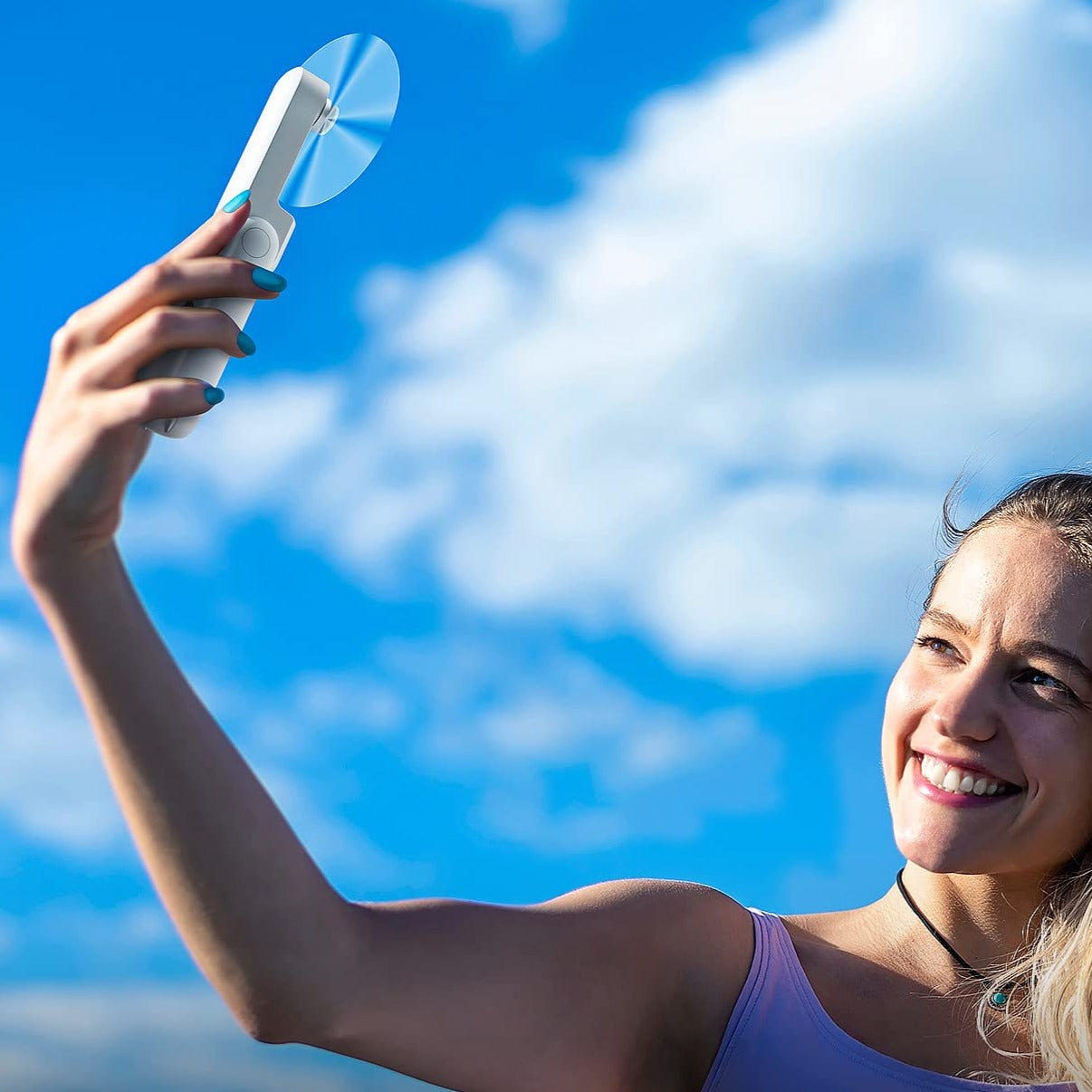 Phonery Mist ® Handheld Misting Fan
Perfect for Disney trip!!
This fan was perfect for hot diner days!! The mist I would say not a very big thing but the fan itself is great. Light and compact easy to take with you even in your pocket and it has 3 speeds can which is amazing.
higly recommended fan
A powerful mini handheld fan that is great in hot weather, it can be carried and used everywhere, there is no problem with folding or holding. It can be charged, all in all, a lovely product.
Wow! Pleasantly Shocked!
Love this item. I bought two more. I have to admit that I had my doubts about this product. I have tried seceral handheld fans in my past and they were horrible. Wow!! I am glad I tried this one. You will not be disappointed. Powerful, lightweight, and compact! A must buy!!!
Perfect for weekends at the ball park!
Exactly what I needed for summer weekends at the ballpark. The mist doesn't really make a difference. I find it works best if you turn the fan off to use the listing function. But the fan is powerful for its size and the battery life is great.
Texas Heat
I love this it's already Hot here in North Texas and this was a God send. Love it bought three. Awesome buy
Back to the top